By Kathy Carpenter
"Blues is easy to play but hard to feel" Jimi Hendrix. Come, feel the music at the North Coast Repertory production of "Blues In The Night." Conceived by Sheldon Epps in 1980, Blues in the Night delivers ambience for the soul that touches the heart. 
Director Yvette Freeman Hartley comes from a Jazz background. Her father was pianist Charles Freeman. Yvette performed on Broadway in ''Ain't Misbehavin' before moving into acting. You may remember her as Nurse Halwh Adams on ER for 15 seasons. The Musical Director is Lanny Hartley, and the choreographer is Roxane Carrasco.
Blues In The Night transports us into another era. Set in a run down Chicago hotel in the 30's, the stage is a nightclub with rooms to the side as the actors remain on stage most of the show. The musical is the journey of three female friends and one snaky male taking us through their love life musically. Torchy love ballads made famous by Bessie Smith, Johnny Mercer, Harold Arlen, Vernon Duke, Gordon Jenkins, Alberta Hunter, and the legendary Ella Fitzgerald delight as 26 beautiful relaxing songs to soothe your soul.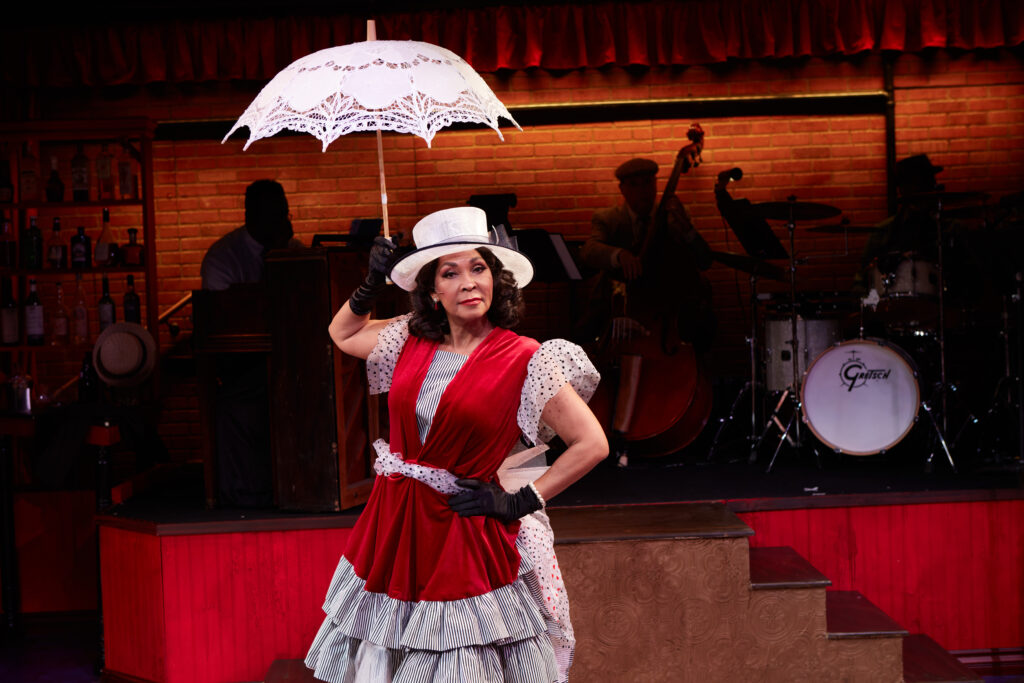 Beyond Fitzgerald's hit, "Blues in the Night" the songs I enjoyed most were the songs where the three women blended their magical voices together in a song. Each singing a verse, and coming together for the chorus. 'A perfect blend of the Blues.
The three females in the show are actresses but any one of them could have been a nightclub headliner back in the day showcasing their own masterful voices. Woman of the world is played by Karole Foreman, the more sophisticated of the group.. Anise Richards played the Lady from the Road who is amazing at weaving her acting with her singing. Then we have Ciarra Stroud who played The Girl with the Date, with the tales from a youthful and more hopeful viewpoint. Three different sides as they focus on the Man in the Saloon played by Elijah Rock. Rock could have stepped from the pages of a 30's magazine. He totally took us back.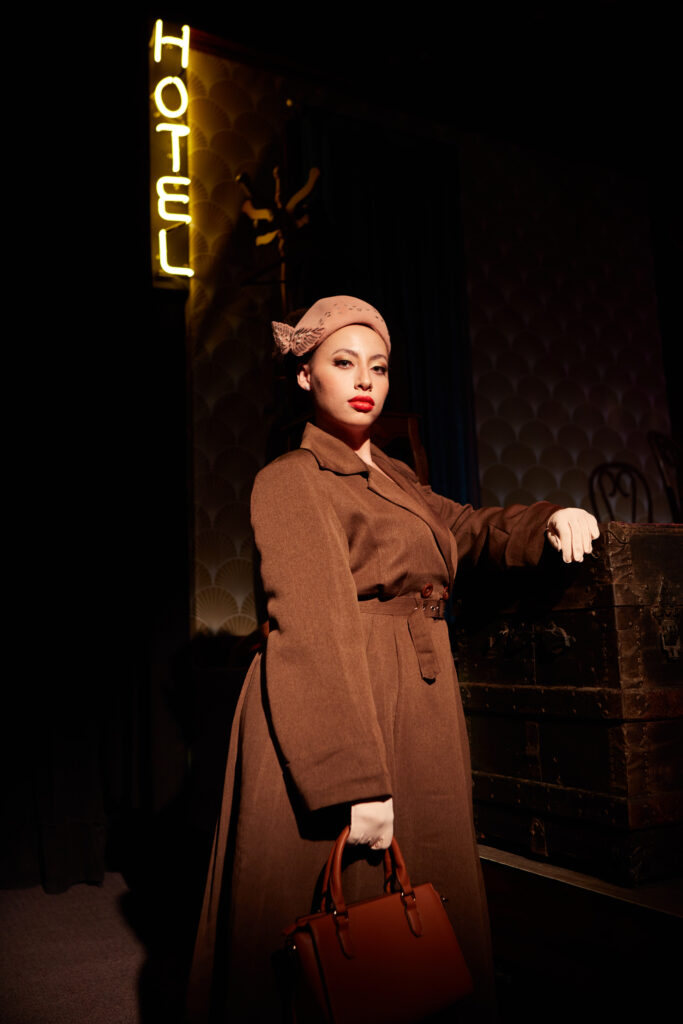 The musicians played on a step-up stage, an intricate part of the show. Kevin Toney conductor/pianist, Roy Jenkins on bass, Danny King on drums, Malcolm Jones reeds, and Thomas Alforque theTrumpet. What is Blues without the music? Some might say the musicians were the stars of the show.
The Blues are meant to share the woes of your world with others to let them know they aren't alone. Everyone gets down and "blue" and releasing it to the world helps you heal, to move on to the next chapter of your life.
If you feel a little down on these cold winter nights, grab a friend and head out to Blues In The Night. Let the healing begin.
The Blues In The Night
North Coast Repertory Theatre
January 14 – February 5, 2023
987 Lomas Santa Fe Drive
Solana Beach
Coming Next
The Cherry Orchard
March 1 – 26 2023