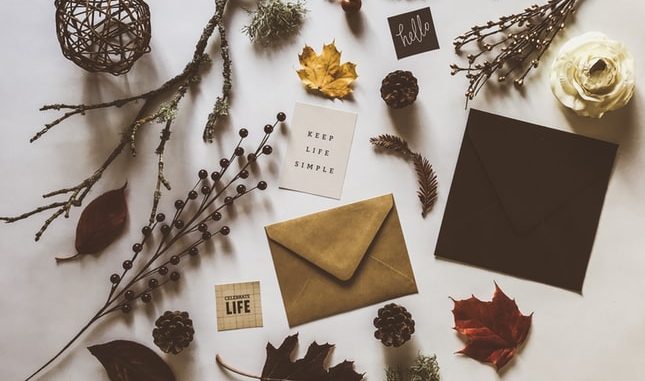 All products listed in order of price from the greatest to least amount.
Traveler Deluxe by Beauty & The Box
The Traveler's unique, innovative design includes 3 POP-UP cosmetic boxes that travel flat for convenience and pop-up intuitively at your destination.  Each box is cleverly stair-stepped to hold mascaras, pencils, brushes, lipsticks. The boxes fit securely into the sturdy, go-anywhere tray base, so makeup won't wobble around or fall over. The Traveler frees you up, sets you up and gets you ready for makeup in an instant.
While The Traveler's 3 POP-UP cosmetic boxes ensure beauty organization while traveling, this new product also has endless options for organizing at home too. Holds toothbrushes, toothpaste, razors, and other toiletries nicely.
$85 Buy now!
Atlas Bars
Atlas Bar, a wildly popular, keto-friendly protein bar made with 100% grass-fed whey protein and clean label ingredients. They come in a variety of flavors such as Chocolate Cacao, Peanut Butter Chip, and Vanilla Almond. Packed with protein these bars are sure to keep you going all day long!
$29.90 Buy now!
Pilot Ensō Brush Pens
Let your creativity flow with Pilot Ensō Brush Pens. This multi-colored collection combines the fluidity of traditional watercolor, with the convenience of a pen. The delicate yet firm felt tips provide excellent control and resilience, making writing effortless for both seasoned and novice users. Just a slight adjustment in pressure transforms restrained fine lines, to bold broad strokes allowing for boundless creative variation. With seven rich ink colors, Pilot Ensō Brush Pens are perfect for watercolor drawings, hand-lettered fall gift tags, personalized greeting cards and everyday calligraphy needs.
$20.24 Buy now!
Salonpas Therapy Line
Hisamitsu America, marketers of Salonpas have a global perspective on pain management where in many countries, topical analgesics are a first line therapy. The Center for Disease Control (CDC), are encouraging consumers, physicians and pharmacists to consider broader use of topicals. Hisamitsu America has a full line of OTC topical analgesic products including Salonpas® HOT, Salonpas® Lidocaine Plus Pain Relieving Liquid, Salonpas® Lidocaine Plus Pain Relieving Cream, Salonpas® Lidocaine Pain Relieving Gel-Patch, Salonpas® Pain Relieving Patch, Salonpas® DEEP Relieving Gel, Salonpas® Pain Relief Patch, Salonpas® Pain Relieving Gel-Patch Hot, and Salonpas® Pain Relieving Jet Spray.
Prices vary – predominately under $20 Buy now!
Forbidden Knowledge: 101 Things No One Should Know How to Do
Owen Brooks captures over 100 hilarious and ridiculous things that you should never, ever do in real life. While you maybe shouldn't do these things you can still have fun learning about them. From fighting a tiger, or how to take over a cult, to swimming with piranhas, or how to build an atomic bomb to even escape from prison, Forbidden Knowledge invites you to embrace the absurd with pranks that are sure to make you laugh!
$15.99 Buy now!
The Hadley Academy for the Improbably Gifted: A Novel
Jack Carlson is dreading a class presentation when he suddenly finds himself transported to the Hadley Academy, a secret institution that tracks teens with unlikely gifts and trains them to protect the world from a secret squad of killers. But Jack isn't the only one who doesn't know what he's doing at Hadley. Despite indications that he is the one prophesied to end the ancient Reaper War, Jack appears to have no extraordinary abilities. When dark, mysterious forces grow, humanity seems to depend on Jack and his new teammates. Can Hadley's rawest recruits push past personal struggles and enormous doubts, develop their dormant powers, and stop the spreading evil?
Conor Grennan's action-packed novel doesn't only captivate readers with a riveting plot, relatable characters, and humorous dialogue; the diverse cast of characters will appeal to a wide audience, including those who sometimes wonder what their own gifts might be.
$15.29 Buy now!
Gaea Kalamata and Gaea Sitia Extra Virgin Olive Oil
Gaea Kalamata Extra Virgin Olive Oil: Gaea Kalamata D.O.P Extra Virgin Olive Oil comes from the P.D.O. region of KALAMATA in the southwest Peloponnese, overlooking the Ionian Sea is a vast olive grove and the land that gave birth to the most sought-after world famous "Koroneiki" olive variety. Used solely for the production of this cold extracted superior category olive oil, the fresh, green handpicked Koroneiki olives deliver an extremely well-balanced oil with a unique pepper and almond aftertaste.
Gaea Sitia Extra Virgin Olive Oil: The P.D.O. region of SITIA in eastern Crete is one of the most celebrated olive oil producing territories in the world. Obtained directly from handpicked renowned "Koroneiki" variety olives, this cold extracted superior category olive oil carries the unique combination of a harmonious taste with a fruity & slightly peppery aroma.
$15 Buy now!
Heat Holders®
Internationally recognized as the world's warmest sock, Heat Holders® socks are over 7x warmer than regular cotton socks and 3x warmer than ordinary thermal socks.
Heat Holders® are specially developed with cashmere-like acrylic yarn which provides high performance insulation against the cold with superior moisture breathing abilities. Your feet are staying warm and dry all day. With Heat Holders®, you can give the perfect gift of warmth! Heat Holders® hats, gloves, or socks make for a fun and thoughtful stocking stuffer, or the perfect holiday gift for a loved one, friend or colleague.
$9.99 – $79.99 Buy now!
PATCH
Plastic free + 100% compostable bamboo bandages born in Australia.
PATCH was born when James Dutton noticed that while trying to protect his son's adventure wounds his skin was in fact reacting badly to a common wound covering and making the wound worse. Ultimately the wish for a natural and eco-friendly wound care product that wouldn't cause nasty skin reactions and serve as a way to help heal the wounds was the real reason for PATCH.
$7.99+ Buy now!
The Bobs and Tweets Series
The Bobs and Tweets Series by Pepper Springfield is a set of silly rhyming stories in full-color that is just right for the reluctant readers. It's Dr. Seuss meets Captain Underpants wrapped into one zany adventure. Start with the first book Meet the Bobs and Tweets, and travel through their adventures at a pet show, out trick-or-treating, and at scout camp! Get ready to read…and laugh!
$5.99 Buy Now!
Simple Mills
Simple Mills is dedicated to creating products with naturally occurring sweet ingredients like coconut sugar, monk fruit and honey. With a range of crunchy and soft-baked cookie flavors like chocolate chip, snickerdoodle, and peanut butter there is an option to satisfy every sweet tooth, without refined and processed sugar.  The line of almond flour snack crackers like Farmhouse Cheddar crackers and Fine Ground Sea Salt crackers are sure to fit the bill.
$4.99 + Buy now!
My/Mo Mochi Ice Cream
Just in time for Autumn, My/Mo Mochi Ice Cream is launching two brand new fall-themed LTO flavors: Pumpkin Spice and Apple Pie á la Mode! The brand has brought new life to these seasonal favorites by transforming them into chewy, creamy snacks that only My/Mo can deliver. Pumpkin Spice is an autumn staple reimagined with creamy, decadent pumpkin spice ice cream infused with cinnamon, nutmeg, and clove spices all wrapped in a pillowy mochi dough exterior. My/Mo's tri-textural innovation gets a seasonal twist with Apple Pie á la Mode – a doughy snacking sensation wrapped around a scoop of premium vanilla ice cream hugging a cinnamon apple center.
$4.99 Buy now!
Loacker
The #1 global wafer cookie and confection brand has a delectable fall snack for all to enjoy. The brand's Hazelnut Quadratinis contains four layers of the smoothest cream filling, held by five light, crispy wafers and not to mention, are bite-sized for on the go snacking! These wafers are the perfect pair for any coffee or espresso drink, balancing each other for a bold and rewarding taste experience.
$2.79 – $3.49 for 125g/110g OR $4.49 – $5.49 for 250g/220g Buy now!
Images courtesy of companies featured.
Feature Photo by Joanna ↟ SONGS AND SEASONS on Unsplash
Some products were sent to Splash Magazines for review and we approve!