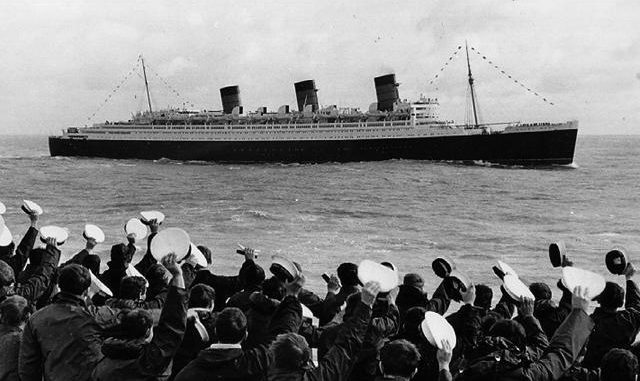 Memorial Day Weekend is without question one of the biggest weekends of the year and when it comes to things to do, Los Angeles is the place to ring in the beginning of the long and glorious summer season. The parties on this long weekend are everywhere and all hours of the day and night. To help you find the best places to soak up the sun and spend your nights at, Splash Magazines Worldwide has put together a list of some of the best parties and restaurants to hit on the West Coast.
Santa Anita Memorial Weekend Carnival

May 25th, May 26th & 27thTake a spin at The Great Race Place this Memorial Weekend: May 25, 26, & 27The Santa Anita Park Infield transforms into the Santa Anita Carnival on Memorial weekend. Bring the family out to enjoy thrilling rides, delicious carnival snacks, challenging carnival games and more! Unlimited ride wristbands start at just $15 when you buy online.
Clyde May's spirit lives on in every bottle — a legacy as authentic as the Alabama Style Whiskey he invented over 70 years ago. Just one sip, and you'll see that his integrity and commitment to quality gave us a damn good standard to live up to. This is a must have this Father's Day. Try the Alabama Style Whiskey ($40), or the newest edition Clyde May's Rye ($49.99). Whatever type of party you are throwing this Memorial Day, Clyde May's has a cocktail for you. This is the perfect spirit for an Old Fashioned, Manhattan or the Alabama Buck.
Fun In the Sun – A Very Unique List of Experiences in Los Angeles
Golden Road Aquatics – Founded by Meg Gill and USA National Swim Team coach Mike Lucero, this swim club offers workouts, personalized coaching, and yoga classes for members across all swim levels. Members can take advantage of 20% off at any of our sponsor Golden Road Brewery locations and receive a free case of Golden Road brew for entering into a competitive meet.
Independent Riders – This independent motorcycle club was created for intermediate to advanced riders. Each week the club goes for a ride along the backroads, canyons, and highways of California and beyond. Upcoming rides include Canyonlands, Laughlin River, and Buckhorn.
Sunset Beach Kayaking Group – Founded by the owner of OEX Sunset Beach, this club was created to provide a safe, relaxing way to introduce kayaking to all ages. Located at Sunset Beach, members of this club can paddle through scenic Huntington Harbor at a discounted rental rate of $10 which includes a kayak, seat, paddle and life jacket, as well as a brief training on basic paddling technique, upon request.
The Light Chasers – If you love all things photography, this club is for you! While expanding your photographic horizons the club offers many adventures photographing the urban environment and natural landscape in and around Los Angeles and Long Beach. Light Chasers also will sporadically hit the road to explore the surrounding desert and Sierras.
Higher Self Yoga – This offering provides a sacred experience that begins with a cannabis ritual to heighten the physical and spiritual dimensions of practice. Each session is based on teachings from the yoga philosophy and core elements of community, ceremony, meditation and mindful breathing.

Angry Orchard and HI-CHEW combined to kick off summer with some very unique and tasty cocktails.
See the recipes for the Tropical Orchard Punch (perfect for groups!) and the Watermelon Julep (refreshing cocktail infused with HI-CHEW Watermelon!) below.
Tropical Orchard Punch
Ingredients (Punch Recipe serves 8-10):
3 bottles Angry Orchard Crisp Apple
1 cup White Rum
0.5 cup Peach Nectar
1.5 cups Passion Fruit Juice
0.5 cup Lime Juice
0.5 cup Vanilla Syrup
10 dashes Peychaud's Bitters
Method: Add all ingredients to a punch bowl with ice and stir to combine. Garnish with peach and apple slices.

Watermelon Julep
Ingredients
2 oz HI-CHEW Watermelon infused bourbon**
1 teaspoon sugar
1⁄4 cup fresh mint leaves
Method: In a cocktail shaker, gently muddle the sugar and mint to release the oils in the mint leaves. Pour in the bourbon, shake with ice, and strain over pebble ice in a julep cup. Garnish with a large bouquet of fresh mint and serve with a metal julep straw. **INFUSIONS: The infusion ratio is one piece of candy per ounce of liquor. Cut the candy into pieces and soak until dissolved.
ANAHEIM JAPAN FAIR 2019
Come to the Center Street Promenade in Downtown Anaheim to experience the first ever Anaheim Japan Fair! Bringing performers from Anaheim, Southern California, and Japan as well as Japanese cuisine, art, and the special traditions of Japanese culture to the City of Anaheim, the Anaheim Japan Fair will be a great experience for the whole family. Enjoy the opportunity to taste various Japanese cuisine from 25 food vendors including beer and sake brands, experience Japanese calligraphy to pop culture and entertainment, and be able to buy Japanese merchandise in one location. Angels Baseball will also be present and doing giveaways. Experience Japan the Anaheim way and dive in and get a taste of Japan on May 25th!
DATE & TIME
Saturday,
May 25th, 2019
11:00am – 8:00pm
CENTER STREET PROMENADE
201 W CENTER STREET PROMENADE, ANAHEIM, CA 92805