Hamilton is back! at the Orpheum on Market Street, with hip-hop rhyme and breakdance moves, after a gap from the national touring company's visit in 2017. The minority-majority cast expresses the message of a vibrant society infused with immigrant contribution, not only attaining but creating the American dream. Hamilton is an issue musical, a genre better known in film, where it is oft derided as leftist. Hamilton credits Rogers and Hammerstein's mid-twentieth century anti-prejudice themed South Pacific as an influence along with late 19thcentury Gilbert and Sullivan's "Modern Major General". The Bay Area's Lamplighters Music Theatre may take pride, seeing their doughty duos heritage recuperated.
Echoing Jesse Jackson's now historic "rainbow coalition," Hamilton's theme resonates even more strongly during Trump's presidency than in the Obama era when the show originated. Then the chief executive did what he could to protect rather than persecute the undocumented. The San Francisco company's Thursday evening opening followed a preview run in San Juan where, Lin Manuel Miranda, author and title role originator, reprised his 2015 New York Public Theater production role. Julius Thomas III, an NAACP Theatre award nominee hailing from Gary, Indiana via Porgy and Bess and Sesame Street, among other credits, stepped up to the plate and met the daunting challenge to fill the founder's shoes.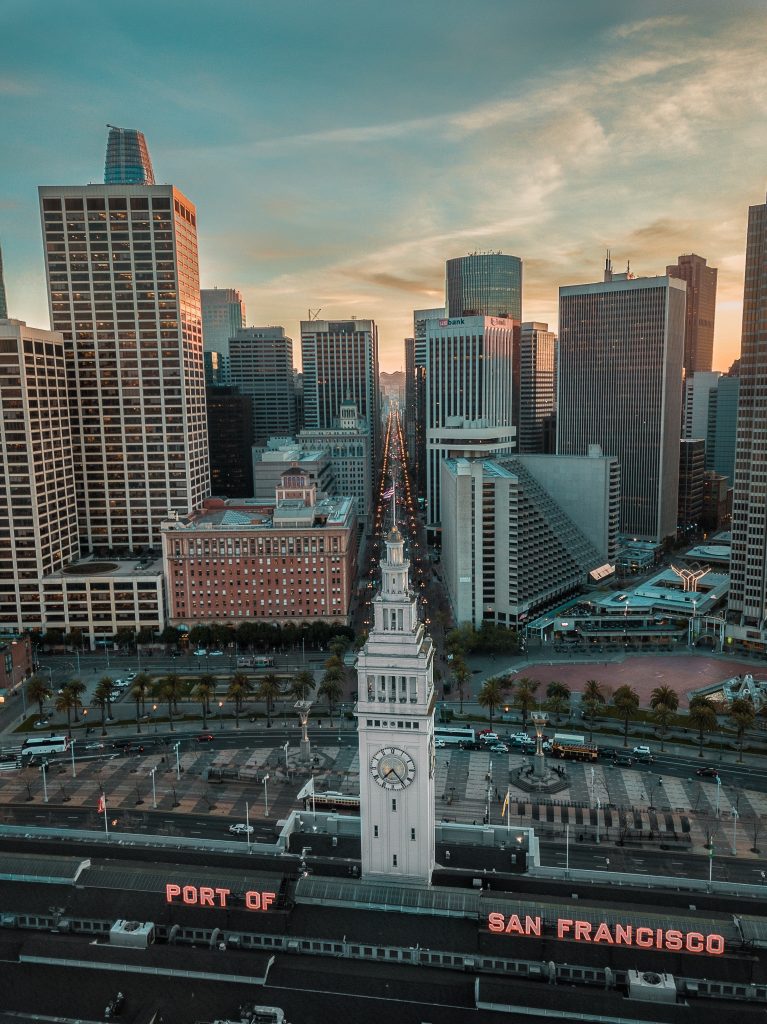 Gracefully delivering a homerun bravura performance, young Alexander Hamilton transmogrifies before our eyes from a hesitating, fawning, awkward, ambitious immigrant newcomer into a self-confident establishment visionary. "My shot" sets forth Hamilton's challenge to himself to step into his own life's role. Arriving in New York City, from the Caribbean seeking higher education, he meets his nemesis, Aaron Burr, a polished figure (portrayed suavely, forcefully and wistfully, in turn, by Donald Webber Jr.). Role model and modeler bond, and duet, over drinks, setting in motion a tragedy whose conclusion is inevitable and foreordained, with Shakespeare's Macbeth referenced for emphasis.
But whose tragedy? Certainly, his wife Eliza's (Julia K. Harriman sweet, strong, pre-feminist performance) who was left behind for the better part of a half century to nurture his public memory. Hamilton's accomplishment filled life was not likely to take him to greater political heights as a too divisive figure to be elected President. Deprivation of retirement and domestic comfort may not have been too great a price to pay for an ego who desired a principled end. the psycho- biographical inference is that he wished his rival endure under a blame cloud. Burr's closing soliloquy "The World Was Wide Enough" offers an alternative narrative that was not to be.
This musical prosopography, or group biography, explores the fraught relationship between an upstart immigrant who by force of will, talent and mentoring by George Washington, (ably and magnanimously realized by Isaiah Johnson) rose to the heights of the Revolutionary War and post-war elite along with his early supporter and then arch rival, Aaron Burr, key figures in a New York cabal that mediated between the Virginia (Jefferson/Madison) duo and the Boston Adams led hub, creating a triadic dynamic that shaped the early development of the nation and, indeed, the course of U.S. history into the future.
A seemingly unlikely memorable celebration of the origins of the U. S. financial system, and its originator Alexander Hamilton, reveals the secret sauce of US national development success, with its global reach and staying power. Even as US economic, political and military strength declines, its structural power based on the dollar as world currency persists.Hamilton perhaps exemplifies 17thcentury political theorist Harrington's dictum, quoted by John Adams, that power always follows property. However, Alexander Hamilton demonstrated that government has the ability to create new financial capital by fiat, at least until its authority is thwarted by movements such as the one behind the temporary destruction of a national bank, his crowning achievement, by the Jacksonian movement. But this is an event beyond Hamilton, the musical's purview as well as its resurrection in the founding of the Federal Reserve Bank during the World War One era.
After service as General Washington's adjutant, with last minute combat experience before victory, the rising star of the American Revolution developed the industrial policy methodology that transformed a colonial agricultural subsidiary into a preeminent industrial power, drawing upon global human, intellectual and financial capital, eventually culminating as Silicon Valley. Hamilton's alchemy, creating credit from debt, powered the rise of the ex-colony, starting with a water-powered Patterson, New Jersey industrial conurbation, inducing petulant annoyance on the part of (Rick Negron's delightful to watch) King George III.
Emanating from the cultural arc of High Bridge, the link between Dominican upper Manhattan, with an historical Irish enclave and the largely Hispanic, African American and African West Bronx, Miranda, who had previously channeled Bernstein and Sondheim's West Side Story with In the Heights turned Pulitzer prize winning author Ron Chernow's biography, an historical page-turner, into a mega-hit musical. Having re-invented a classic American musical art form for a new generation, Hamilton may next return as Opera, reprising the experience of Porgy and Bess, originating on Broadway, eventually reappearing at New York's Metropolitan Opera House. It fits the definition as an extended musical dramatic composition, with elements sung by various numbers of people and the story line, in part, carried by song-like spoken lines or recitative, set off by dance. Don't wait for the revival. See it now!
For tickets and more information, go to the Orpheum Theatre website