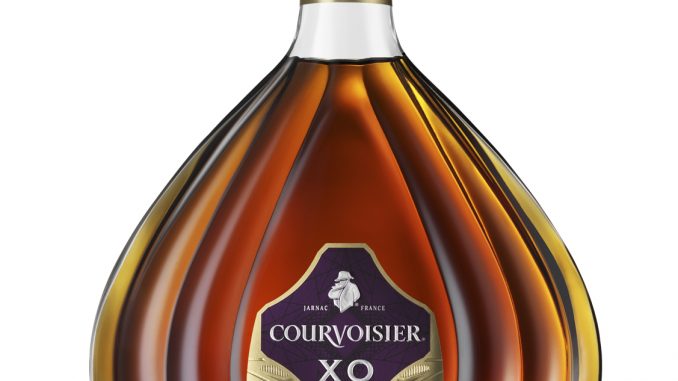 The holiday season is quickly approaching and whether you are looking to create some magical cocktails for a party or if you are looking for that perfect gift, Courvoisier has a flavor for every person and every occasion.
For that truly special person, you are not going to find anything more impressive than L'Essence de Courvoisier, without question Courvoisier's most luxurious offering. L'Essence de Courvoisier is carefully crafted with the passion and dedication of six generations of Master Blenders. An exquisite blend of more than 100 rare eaux-de-vie hand selected as the ultimate tribute to shared achievement L'Essence de Courvoisier brings together the traditional and the contemporary, representing both the heritage of Courvoisier, and its future. L'Essence consists of a rich array of complex, enticing and well-matured flavors that ignite the senses with centuries of originality and offers licorice, dried plum and apricot tasting notes that lingers on the palate. To take in all of the nuances of L'Essence de Courvoisier, it is best served neat.
Initiale Extra is a notch down in price, but also amazingly flavorful as it brings together the flavors of old port wine with truffle and hot fruitcake. This elegant and rare blend of eaux-de-vie at the peak of flavor. Initiale Extra perfectly marries the Grande Champagne and Borderies crus, starting at the delicate age of 30 and maturing up to and beyond 50 years old and should be served neat.
Courvoisier® V.S. (Very Special) Cognac is a youthful and lively blend of cognac, delivering a spectrum of sensations. It features a blend of several crus aged between three and seven years, composed principally of Fins Bois with a balancing hand of Petite Champagne. The fusion of younger and older cognacs gives Courvoisier® VS Cognac a fruity, delicate taste and a bouquet filled with ripe fruit and spring flowers. The aroma is rich, fresh and oaky, balanced with the vigor of a young cognac. In recognition of this quality, Courvoisier® VS Cognac is consistently awarded in numerous spirits competitions, including the 2015 San Francisco World Spirits Competition, in which it received the Gold Medal. If you are looking for a more affordable cognac that still brings some bold flavors, this is a wonderful choice.
Courvoisier has provided some amazing cocktail recipes for you to try this holiday season.
French Manhattan
1 part Courvoisier® VSOP Cognac
1 part Basil Hayden's® Bourbon
1 part Punt E Mes® Vermouth
Orange for garnish
Preparation: Pour ingredients in an old-fashioned glass, add ice and sir. Garnish with an orange peel.
Border Sbagliato
1 ½ parts Courvoisier® VSOP
1 part Dolin® Dry Vermouth
¾ parts Campari®
Top with champagne
Orange for garnish
Preparation: Build in a Collins glass, add ice and top with champagne. Garnish with an orange peel.
For more information, visit: Courvoisier