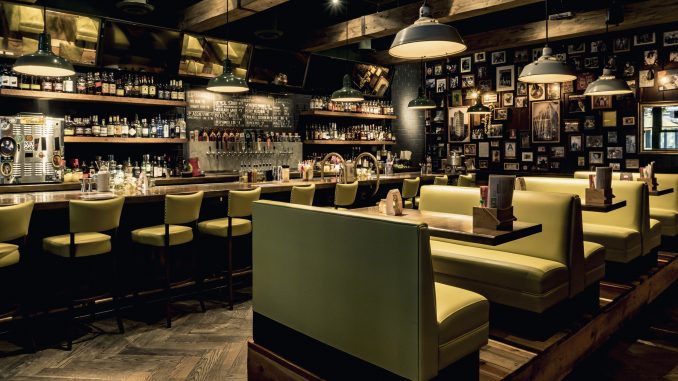 Football and vegan food are not a pairing that you often find going hand in hand. Beelman's is certainly setting out to change that with a menu of vegan food that will please any football fan. The Beelman's 100% plant-based menu to go along with a superb craft beer lineup and creative cocktails make this a perfect spot to watch football on the weekend or any night of the week.
The Viet Nom Nom Wrap not only has become a favorite at Beelman's, but it also showcases the depth of flavors that they bring to the menu. This dish starts with the citrus 'spare rib' cutlets and the first thing you will notice at the texture and flavor of these plant-based cutlets are so close to ribs, you will swear you are eating the real deal. The wrap is filled with cutlets and joined by rice, green papaya, pickled daikon, carrots, Thai basil, cilantro and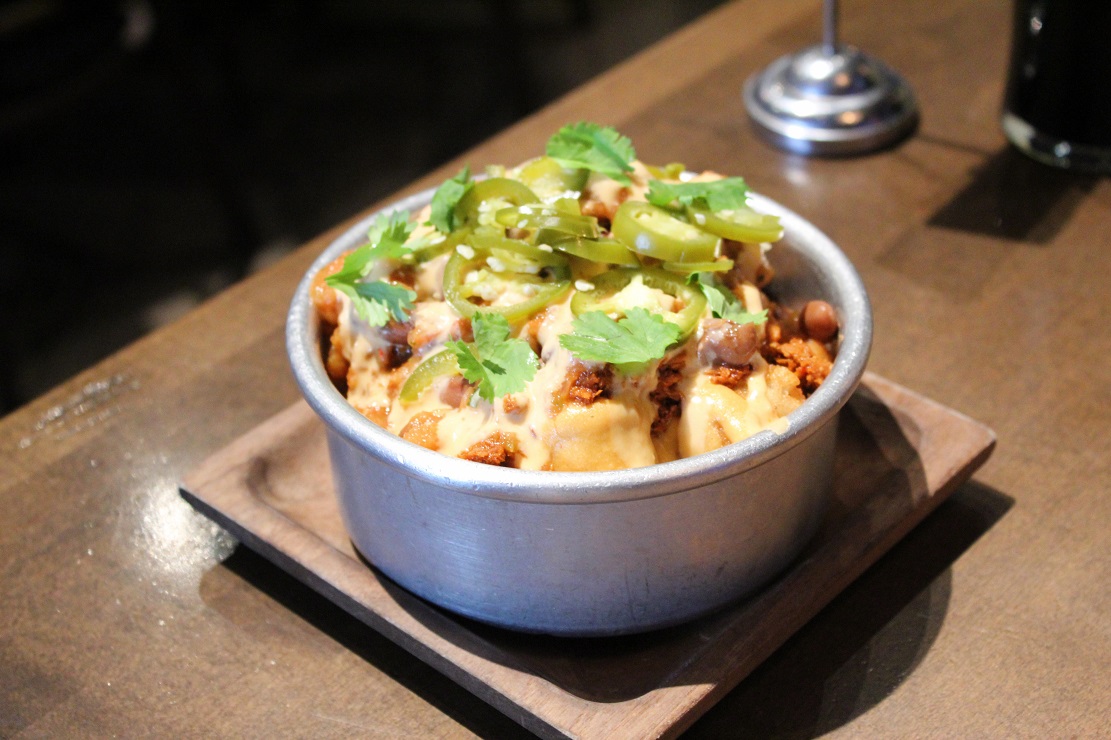 If you love what has come to be defined as comfort food, nothing quite fits the bill in the vegan world as well as the "Tachos". Instead of chips you get crispy and crunch tater tots, which are truly addicting. Those are smothered in a smooth and creamy cashew cheese that has all of the great texture and flavor of what you expect cheese to be like on nachos. It is then finished off with everything about nachos you love, including, salsa, housemade pickled jalapenos, Bird's Eye chili pinto beans & cilantro and Soyrizo and Gochujang Crema. It doesn't matter if you are vegan or not, you will love "Tachos".
Great flavors lead to even better food and that is the case with Beelman's. From a vegan hot dog with all the fixings, all made in house, to an unheard of vegan entree like chilaquiles to a moco loco, the one thing you will find with Beelman's is consistently great food. Beelman's also brought the Impossible Burger to their menu. The Impossible Burger patty was something that took years to develop and they did a wonderful job bringing everything that you enjoy about a burger into this patty, minus the actual meat. The best way to enjoy this burger is think of one of your favorite burgers, close your eyes and take a bite and you will be convinced that this a simply a damn good burger.
What really sets Beelman's apart is the combination of great craft beer and cocktails to go along with the fabulous vegan food. Beelman's has one of the best draft craft beer lineups in Los Angeles, as you will find rotating handles that have included beers such as: the McCasey Irish Stout from the Arts District Brewing Company, Even Keel from Ballast Point and the hazy IPA Orange You Different from Artifex in San Clemente. The always changing beer handles will allow you to try new beers every football weekend. Beelman's has some over-the-top frozen drinks that offer a twist on some classic drinks. The Black Pina Colada is a very boozy cocktail combining plantation 5 year rum, plantation overproof rum, coconut, pineapple and activated charcoal. They also have perfectly crafted cocktails on draft, including: dark and stormy, old fashioned and moscow mule.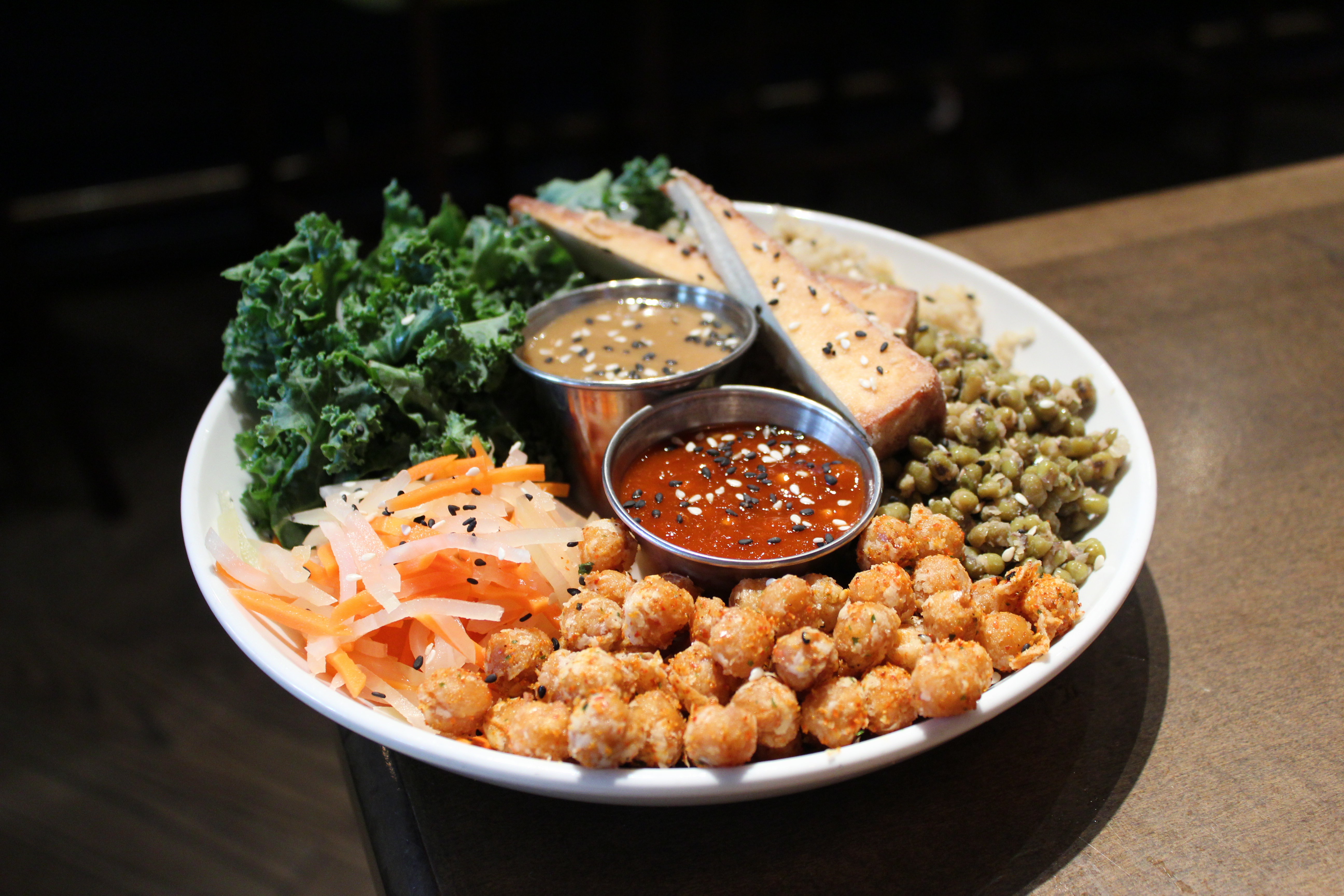 Seeing the words vegan and plant-based still might scare a few people when they see those words. Leave it to a restaurant like Beelman's to chase those fears away as they have created a menu that not only caters to the taste buds of the vegan crowd, but also to anyone who simply loves great flavors and wonderful tasting food. If you are already a fan of vegan food, Beelman's should be on your radar not just because of the vegan menu, but simply because it has a great and creative menu, regardless of the type of food it serves.
For more information, visit: Beelman's