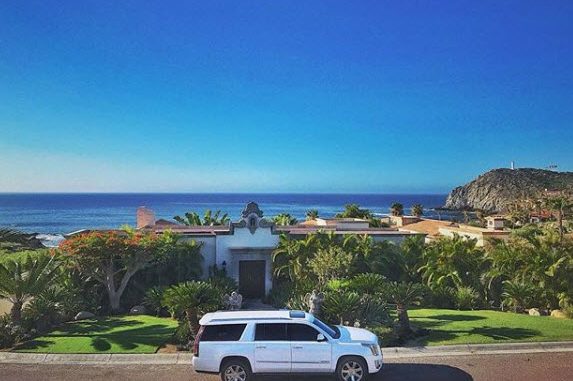 Cabo San Lucas continues to grow up and down the coast with no resorts and that means thousands of new vacationeers every year. It is easy to see why as Cabo San Lucas offers everything you could ever want in a vacation. The beginning and end of a vacation can be just as important as everything in between and if you want those portions of your trip to be carefree and relaxing, no one does it quite as well as All Ways Cabo Transportation.
The vacation experience in Cabo is truly relaxing and fun, but when you land, the chaos and multitude of people at the airport can be anything but fun and can be overwhelming if you are not prepared. Setting up your transportation with All Ways Cabo Transportation before you land will make your entrance an ocean breeze. Once you land in Cabo, you simply walk through the traffic of people and other travelers who are not quite as prepared as you are, look for your All Ways greeter and let them lead you to your vacation.
All Ways Cabo Transportation will take you to your private six-passenger vehicle that is driven by a friendly and professional bilingual driver. From that point on just put your feet back, enjoy the air conditioning and a cold bottle of water or a beer to get your vacation started. Your next stop is your hotel, resort or villa and you will reach your location in relaxed and happy fashion.
As your driver takes you through Cabo, they are much more than just a driver they are the first tour guide of your trip. Your driver will give you insight to what you are driving by so you can get a little background on the beautiful scenery and then when you get into Cabo itself, they can let you know what the best spots in town are and what you should make sure not to miss.
Once your vacation is done, don't worry about making that flight or having any stress as you make your way home. All Ways Cabo Transportation will set up your transportation in advance, making sure you get to the airport in plenty of time and the day are leaving they will meet you at your location on time and will have you on the road to the airport as quick as they load your luggage into the car. From that point, enjoy one last cold beer before you make your way home.
All Ways Cabo Transportation if far from just airport service, they can take of your transportation needs for any type of service you need while you are in Cabo. From tours of cities, activity transfers or group transfers, All Ways will make sure you get where you need to go and they will do it in style. You can also book a boat tour through All Ways Cabo Boats.
Transportation is the last thing you want to think about when you are going on vacation and in Cabo San Lucas if you are not prepared, your vaction can turn into a stressful headache due to lack of transportation. Even if you book in advance or think you are preparted, not all transportation is created equal. If you are looking for the transportation that you know will get to your destination in relaxed style, All Ways Cabo Transportation is the only service to go with.
To book service, visit: booking or call 619.354.3205 or email [email protected]