While, depending on where you are in the country, it may not feel like it outside, it's nearly the end of April and that can mean only one thing — well, at least to the avid readers and the independent booksellers among us — and that is that Independent Bookstore Day it just around the corner. This year, I once again had the opportunity to ask a few of my favorite authors about some of their own favorite books and independent bookstores. After you've gone through each of their recommendations, take a more to find out more about each of the books that the authors featured here have written themselves. Just click on the link(s) below each author's name to be directed to interviews about their own work.
Rebecca Alexander
Author, Not Fade Away: A Memoir of Senses Lost and Found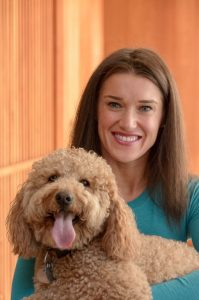 All books by Caroline Knapp:
Appetites
Drinking: A Love Story
Pack of Two: The Intricate Bond Between People and Dogs
The Red Tent
by Anita Diamant
A beautifully written fictional narrative told in the voice of Dinah, daughter of Jacob, from the Book of Genesis, whose life is only hinted at in the bible. Dinah tells the story of all four of Jacob's wives — Leah, Rachel, Zilpah, and Bilhah. It gives an intimate view of these women's lives from a place of resilience, strength, and companionship.
Snow Flower and the Secret Fan
by Lisa See
Set in 19th Century China, in a Hunan county, covers the life of a young girl named Lily through the reign of four different Emperors during the Qing Dynasty. Lily is connected with a "lao tong" or "old same" who becomes a mentor throughout her life who introduces herself by sending a silk fan on which she has written a poem in "nu shu," a special language that Chinese women created so that they could communicate in secret, separate from the influence of men.
The Girl's Guide to Hunting and Fishing
by Melissa Bank
Read this in my early twenties and still remember it to this day. Poignant and insightful portrayal of a young woman's journey in relationships and love, work, and life with a wickedly funny, at times, laugh-out-loud hysterical twist.
White Oleander
by Janet Fitch
A beautifully written novel about a young girl named Astrid, daughter of a single mother, Ingrid, who manipulates and often intimidates men with her beauty and brilliance. The story follows the journey of Astrid from one foster home to another after her mother makes a tragic decision that changes the course of both of their lives forever. Fitch depicts Astrid's seemingly impossible challenges — loneliness, poverty, determination — with vocabulary that evokes imagery and emotion all at once. A beautifully told story of resilience.
Middlesex
by Jeffrey Eugenides
Jeffrey Eugenides, author of The Virgin Suicides, writes this incredibly unique tale about a gene that is passed down through generations of a Greek-American family and presents itself in the body of an awkward adolescent girl named Calliope. The story spans eight decades of family history and crossed bloodlines and beautifully characterizes the complexity of gender and the murky, often unspoken nature of desire. Middlesex won the Pulitzer Prize in 2003 for fiction.
Infidel
by Ayaan Hirsi
An autobiographical story of the author's life from her childhood in Mogadishu, Somalia, then Saudi Arabia and Kenya, before eventually becoming a Dutch citizen and becoming a member of Parliament. Hirsi's writing is both poignant and captivating.
I love all of these bookstores because they are independent booksellers focused on the importance of creating community through my favorite pastime, reading.
Books, Inc.
Locations in Alameda, Berkeley, Berlingame, Mountain View, Palo Alto, The Marina/San Francisco, Laurel Village/San Francisco, Opera Plaza/San Francisco, Santa Clara & Compass Books/SFO (San Francisco International Airport) and online at www.booksinc.net.
Book Passage
Corte Madera location:
51 Tamal Vista Blvd.
Corte Madera, CA
415-927-0960
www.bookpassage.com
San Francisco location: 
1 Ferry Building
San Francisco, CA
415-835-1020
www.bookpassage.com
Sausalito location:
100 Bay Street
Sausalito, CA
415-339-1300
Bookshop Santa Cruz
1520 Pacific Avenue
Santa Cruz, CA 95060
831-423-0900
Strand Bookstore
Main Store:
828 Broadway
Manhattan, NY 10003-4805
212-473-1452
Rebecca Alexander is an author, psychotherapist, fitness instructor, volunteer, and extreme athlete who is almost completely blind and deaf. Born and raised in the San Francisco Bay Area, she currently lives in New York City with her Goldendoodle, Olive. For additional information about Rebecca and her memoir, visit her website.
Julia Dahl
Author of Invisible City, Run You Down and Conviction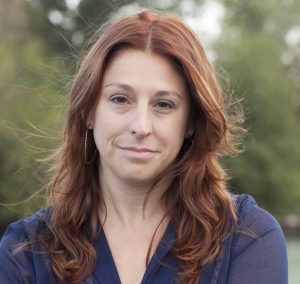 Play It as it Lays
by Joan Didion
I re-read this book every couple years. It's moody, elegant, and depicts the darkness behind a time and place — 1960s California — that many people imagine was all sun and flowers.
Sister Carrie
by Theodore Dreiser
I wrote my senior thesis in college about this book and how it depicts what we would now call major depression. It's such a powerful portrait of the beginning of the industrial/urban age and how it both empowers and enslaves those who strive for their version of that elusive "American Dream."
Strangers on a Train
by Patricia Highsmith
My favorite mystery of all time. It's a perfect slow-burn.
The Amazing Adventures of Kavalier and Klay
by Michael Chabon
I remember reading the description of this book and not being at all intrigued (I'm essentially comic book-illiterate), but I was riveted. This book taught me the very valuable lesson that I don't have to have previous knowledge or interest in the world of a book to be totally engrossed by it.
The House of Mirth
by Edith Wharton
I love this book because it makes me so mad, and so happy for how far we've come when it comes to judging women for their personal choices (though not far enough!)
Community Bookstore
143 Seventh Avenue
Brooklyn, NY 11215
718-783-3075
www.communitybookstore.net 
My local. They have a sweet cat, a frequent buyers program, friendly staff and a fantastic selection of books for adults and kids.
Books are Magic
225 Smith Street
Brooklyn, NY 11231
718-246-2665
At a time when bookstores are closing all over the city, Books are Magic just opened and immediately made a name for itself, with appearances by top authors (Anna Quindlen! Colson Whitehead!) and a truly charming children's reading section.
Mysterious Bookshop
58 Warren St.
New York, NY 10007
212-587-1011
www.mysteriousbookshop.com 
I celebrated the publication of my first and third novels in this all-mystery store in TriBeCa. The store feels like my dream library — with books to the high ceilings, rolling ladders to reach the top, leather sofas. I could spend weeks there.
Atticus Books
1082 Chapel St.
New Haven, CT 06510
203-776-4040
This bookstore cafe is practically on the campus of Yale University and when I was a student I would browse the shelves, fantasizing about one day seeing my name on a book there. College kids are bogged down in assigned reading, but this store really called me to read what I wanted.
Poisoned Pen
4014 N. Goldwater Blvd. #101
Scottsdale, AZ 85251
480-947-2974 or 888-560-9919
I did an event here with author Linda Castillo back in 2015 and it was a blast. Their selection of mysteries and thrillers is vast, and I love their focus on supporting contemporary writers. Everybody who is anybody in the crime fiction world, it seems, drops by to sign at some point!
Julia Dahl is a journalist specializing in crime and criminal justice. Her first novel, Invisible City was named one of the Boston Globe's Best Books of 2014, won the Macavity, Barry, and Shamus Awards, and was a finalist for an Edgar Award and Mary Higgins Clark Award. She lives in Brooklyn, N.Y., and writes for CBSNews.com. You can find out more about Julia and her work by visiting her website.
Joselin Linder
Author, The Family Gene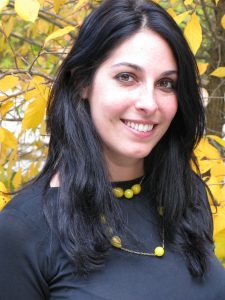 A Tree Grows in Brooklyn
by Betty Smith
Every time I read this book, at every phase of life, I get something important out of it. Mosty, it's a book about living well in spite of every obstacle.
The Book of Laughter and Forgetting
by Milan Kundera
I love these characters and the magical realism.
Pride and Prejudice
by Jane Austen
I just love an old book about love and, also a great book about sisters.
The House of the Spirits
by Isabel Allende
Thanks to this book, I still think a lot about names that mean "white."
Are You There God? It's Me, Margaret
by Judy Blume
I grew up with Margaret. She taught me a lot about myself.
A Heartbreaking Work of Staggering Genius
by Dave Eggers
I really love the use of humor in the telling of a tragic story.
Giovanni's Room
by James Baldwin
This beautiful novel about forbidden love is exquisite.
Corduroy
by Don Freeman
I memorized this book after hearing it so many times — and convinced my parents, at least for a moment, that I could read.
The Book Loft
631 South Third Street
Columbus, Ohio 43206
614-464-1774
www.bookloft.com
It has 32 rooms! If you have no reason to visit Columbus, just go to visit this amazing bookstore.
Greenlight Bookstore
686 Fulton Street (at South Portland)
Brooklyn, NY 11217
718-246-0200
www.greenlightbookstore.com
632 Flatbush Avenue (at Fenimore)
Brooklyn, NY 11225
718-246-0200
This is my neighborhood bookstore in Brooklyn. It's a really special place, a great kids section and very well curated tables.
Books are Magic
225 Smith Street
Brooklyn, NY 11231
718-246-2665
This is a brand-new Brooklyn bookstore. It's laid out so well, it's almost like no matter what book you pick up, it's going to be amazing.
Gramercy Books
2424 E. Main Street
Bexley, OH 43209
614-867-5515
www.gramercybooksbexley.com
In Columbus, Ohio, I love the space and the owners. It's connected to a fantastic coffee shop, so that's a bonus.
Words Bookstore
179 Maplewood Avenue
Maplewood, NJ 07040
973-763-9500
www.wordsbookstore.com
This Maplewood, NJ staple is a really great, neighborhood staple.
Oblong Books & Music
Oblong Millerton
26 Main Street
Millerton, NY 12546
518-789-3797
www.oblongbooks.com
Oblong Rhinebeck
6422 Montgomery Street
Rhinebeck, NY 12572
845-876-0500
www.oblongbooks.com
Upstate New York has a few of these wonderful little bookstores.
Joselin Linder is a regular contributor to the New York Post, whose work has also been featured on This American Life, Morning Edition, and Life of the Law. She spoke at the TedX Gowanus event in Brooklyn in 2014, presenting for the first time on the subject of her family gene and the deadly illness to which it leads. Exclusive to just fourteen people, the story of the gene is told in Linder's new book, The Family Gene, available now from Ecco Books. She lives in Brooklyn with her husband and her two dogs. For more information, visit her website.
Victoria Loustalot
Author of This Is How You Say Goodbye & Living Like Audrey: Life Lessons from the Fairest Lady of All
The Street: A Novel
by Ann Petry
This is Petry's first book. It was published in 1946 and sold an astonishing 1.5 million copies when it came out. I first read it when I was living on 114th Street as a Columbia undergraduate. The story is so tightly woven, so concretely of a precise time, place, and community — the inhabitants of 110th to 116th Streets, 1940s Harlem. Lutie is a single mother trying to raise her child from boy to man while literally and figuratively fighting off the kinds of grown men she does not want her son to become. Even now, more than 70 years later, Petry's descriptions are as accurate, as alive, as ever. I love this line about the subway and its commuters: "The same people who had made themselves small on the train, even on the platform, suddenly grew so large they could hardly get up the stairs together."
Desperate Characters
by Paula Fox

This is another New York City story, though a very different one. It was published in 1970 and is Fox's second novel for adults. She also wrote many, many children's books. Her adult fiction is all so dark it's charred. The circumstances Fox sets out here for her two main characters, the couple Sophie and Otto, are far less bleak than those Lutie must face in The Street. I mean, a big plot point is Sophie being bitten by a stray cat. If you're shopping for problems, you're gonna buy Sophie's not Lutie's. Which book is more depressing, however, is too close to call. Lutie is full of decisive action and even though things still go horribly, infuriatingly wrong, her continuous movement right up through the last page keeps total hopelessness from subsuming both her and the reader. If you're still making choices, all is not yet lost. The same cannot be said for Sophie and Otto, who live in gentrifying Brooklyn Heights in the 1960s and whose last decisive action initially appears to be the choice to become gentrifiers. Like Petry, Fox is an astute observer of a city and its inhabitants: "One boardinghouse remained in business, but the nine tenants were very quiet, almost furtive, like the last remaining members of a foreign enclave who, daily, expect deportation."
A Manual for Cleaning Women: Selected Stories
by Lucia Berlin
This book is about… struggling women. It would appear I have a type. At least it's not a New York City book! It was published in 2015, though Berlin died eleven years earlier. (She actually died on November 12, 2004, her 68th birthday. What a date to go. As you came, as you went.) The stories in this collection take place predominantly in the 1970s and 1980s in laundromats and homes owned by someone else and in the states of California, New Mexico, and Texas. But place is not Berlin's priority. For the characters, everywhere is the same. Same late buses. Same stained motel sheets. Berlin's priority is person and the way she captures our humanity, our shared self-doubt regardless of whether we're waiting for the bus or cutting the bus off, will never not utterly slay me. In the collection's final story, 'Homing,' Berlin writes, "What else have I missed? How many times in my life have I been, so to speak, on the back porch, not the front porch? What would have been said to me that I failed to hear? What love might there have been that I didn't feel?"
Dispatches
by Michael Herr
I swear I'm not including this book about Vietnam just so my reading taste doesn't get typecast. That's just a side perk. In 1967, Esquire Magazine sent Herr to Vietnam as a correspondent, and he stayed for well over a year. But Dispatches wasn't published until 1977, and it's not entirely nonfiction, either. There are composite characters and the whole story reads much more as memoir than journalism. And is better for it. This is a book about war, about living it as it is happening, about reliving it ever after. Of course, it also helps that Herr is a terrific writer: "In Saigon I always went to sleep stoned so I always lost my dreams, probably just as well, sock in deep and dim under that information and get whatever rest you could, wake up tapped of all images but the one remembered from the day before, with only the taste of a bad dream in your mouth like you'd been chewing on a roll of dirty old pennies in your sleep."
The Sellout: A Novel
by Paul Beatty
I love this book. It's the perfect title to recommend to anyone who says they never read novels. Not infrequently I meet people who take obvious delight in telling me they don't have time for fiction, as if that's some kind of accomplishment. I used to dislike these encounters, but now I take them as an opportunity to suggest they read Beatty's fourth novel and call me in the morning (so I can say, "I told you so.") Beatty won the 2016 Man Booker Prize for The Sellout, and even though he was the first American to win, it would have been shocking to me if he had not won; Man Booker titles are of a particular sort but this just might be the most Man Booker novel ever written. There is no denying it's a nihilistic tale designed to push your buttons. After all, it is a story set in modern day Los Angeles about modern day slavery and segregation. But it's a comedic novel, too, and it is deeply, darkly hilarious. It is also, of the five books on my list here, by far the most hopeful. As Beatty's narrator Me puts it: "Unmitigated Blackness is essays passing for fiction. It's the realization that there are no absolutes, except when there are. It's the acceptance of contradiction not being a sin and a crime but a human frailty like split ends and libertarianism. Unmitigated Blackness is coming to the realization that as fucked up and meaningless as it all is, sometimes it's the nihilism that makes life worth living."
Three Lives and Company
154 West 10th Street
New York, NY 10014
212-741-2069
www.threelives.com
This is my "home" bookshop. I've tried to leave New York City for good more than once, but I always get pulled back eventually. I mostly blame Three Lives. The shop itself couldn't be more picturesque, but it's so much more than that. Everyone who works there is smart, passionate, and eager to help. Before I leave on any trip, I always stop in and ask Toby to recommend a novel about or set in my destination. He has never steered me wrong.
192 Books
192 Tenth Avenue at 21st Street
New York, NY 10011
212-255-4022
www.192books.com

Wait, may I have two "home" bookshops? Because while 192 could not be more different from Three Lives, they're both perfect. Where Three Lives is full of nooks and crannies and every bit what you would expect of a bookstore in the West Village, 192 is open and bright with big windows and tall ceilings, all completely befitting its Chelsea neighborhood. 192 has a great (and quirky) selection of novels, poetry and art books, but I come here first and foremost for their lectures and readings. They have the best events. I always learn something.
Joanne Hendricks Cookbooks
488 Greenwich St.
New York, NY 10013
212-226-5731
www.joannehendrickscookbooks.com
I almost don't want to say anything substantive about Joanne Hendricks Cookbooks, because I think it's more fun to discover this place on its own terms. Just know it's an absolute gem and that it really doesn't get more New York-y than Joanne's. When I was a kid, my grandmother was always reading cookbooks, and I thought it was so weird, but now I love reading them too. The older, the better. Old cookbooks are really just history books that make you hungry. You can learn so much about a people, a place, a culture, a time, from their recipes. And what you do learn is so much less biased than what you'll find in most history textbooks. I've always thought it would be really cool to teach a history class using only cookbooks; if I ever do, I'll ask Joanne to help me write my syllabus.
Daikanyama Tsutaya Books
17-5 Sarugakucho, 渋谷区 Tokyo 150-0033, Japan
When I was jet lagged in Tokyo, I went to Daikanyama Tsutaya, the city's beautifully designed labyrinth devoted to stories. It's open from 7am to 2am and in addition to the many, many books (in many, many languages), there are vintage periodicals, records, pens, and stationary to be read, listened to, and written with. Plus, a cafe and lounge with food, coffee, and booze. The food isn't exactly amazing, but you can't always have everything.
Point Reyes Books
11315 State Route 1
Point Reyes Station, CA 94956
415-663-1542
www.ptreyesbooks.com
Even if Point Reyes Books wasn't located in one of my favorite pockets of the planet, Marin County, I'd still adore it. That it is in Marin, where the forest meets the ocean, just makes it all the more divine. As soon as you open the door, you will be greeted enthusiastically. It's a community shop through and through, and they do an especially wonderful job of heralding California writers. I almost always end up leaving with a book or two by a local author.
Victoria Loustalot earned her BA as well as MFA form Columbia University in New York City. Her first book was the memoir This Is How You Say Goodbye, and her second work of nonfiction was a book about Audrey Hepburn entitled Living Like Audrey. Her third book, Future Perfect: A Skeptic's Journey Through the Past, Present, and Future of Psychics, Shamans, and Astrologers is due out in January of 2019. For more information, visit her website.
Nicolaia Rips
Author, Trying to Float: Coming of Age in the Chelsea Hotel
This Side of Paradise
by F. Scott Fitzgerald
Every sentence in this novel is beautiful. Going to college in the Northeast, I find that Fitzgerald crafts characters that are still recognizable, and irritatingly relatable.
Stardust
by Neil Gaiman
What an author, what a book. I love a fantasy epic and I consider this book one of the best of the genre for its pith and charm.
Howl's Moving Castle
by Diana Wynne Jones
The book is better than the movie… there, I said it! Another childhood fantastical favorite.
The Inimitable Jeeves
by P.G. Wodehouse
P.G. Wodehouse is a hilarious comedic author who makes fun of his bumbling characters, without being mean-spirited or dark. Jeeves and Bertram get up to their usual antics.
A Void
by Georges Perec
An English translation of Perec's famous french novel written entirely without the letter E. Very meta and extremely funny.
Strand Bookstore
Main Store:
828 Broadway
Manhattan, NY 10003-4805
212-473-1452
A New York institution, The Strand has any book you could want and a hundred more you didn't know existed. I started wandering the stacks with my father as soon as I could walk and as a sentimentalist this bookstore deserves a spot at the top of my list. I had my first reading here. Don't miss the rare book room.
Bluestockings
172 Allen St.
New York, NY 10002
212-777-6028
www.bluestockings.com
Intersectional. Feminist. Bookstore. Need I say more?
McNally Jackson 
McNally Jackson Soho
52 Prince St.
New York, NY 10012
212-274-1160
www.mcnallyjackson.com
McNally Jackson Williamsburg
76 N. 4th St., Unit G
Brooklyn, NY 11249
718-387-0115
www.mcnallyjackson.com
McNally Jackson gets bonus points for its phenomenal collection of pens and notebooks. Sitting in the adjoining cafe with a cappuccino and a book is one of my favorite things to do in NYC.
Westsider Rare and Used Books, Inc.
2246 Broadway
New York, NY 10024
212-362-0706
www.westsiderbooks.com
These two tiny floors of used books on the Upper Wet Side contain an impressive amount of rare and used books. I go there when I need an Agatha Christie fix.
Books of Wonder
18 West 18th Street
New York, NY 10011
212-989-3270
www.booksofwonder.com
217 West 84th Street
New York, NY 10024
212-989-1804
www.booksofwonder.com
The coziest children's bookstore I've ever encountered.
Nicolaia Rips, 19, is a sophomore at Brown University. She has lived in the Chelsea Hotel for her entire life. Her first book, Trying to Float, was published by Scribner in 2016 and won the ILA Children's and Young Adult's Book Award. It is currently being adapted into a TV show by TriStar. She has been a guest lecturer for The School of the New York Times at Fordham University, an editor at Clerestory (Brown's oldest literary journal), on the screenplay board of Ivy Film Festival and featured in The Sonder Exhibit. In the coming months a short she wrote will go into production and her writing will be published in Beneficial Shock! Magazine. For more information, visit her website.
Kayt Sukel
Author of Dirty Minds, This Is Your Brain on Sex & The Art of Risk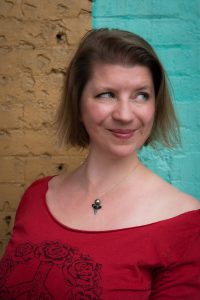 The Blind Assassin
by Margaret Atwood
If I was tied to a radiator and forced to pick one favorite book, this would be it.  A book about forbidden love — not to mention pulp sci-fi, this is the book I most often give away to friends and acquaintances.  While many recommend The Handmaid's Tale (which is also well worth reading), this is the Atwood book that moves me each and every time I pick it up.
Brain on Fire
by Susannah Cahalan
As someone who loves brain science, I found myself mesmerized by Cahalan's book.  She chronicles her own descent into "madness," as she battles a brain infection — and then goes back, as the stoic reporter she is, to look at all angles of her disease.  It's absolutely compelling.
The Argonauts
by Maggie Nelson

We talk a lot about what identity is.  Maggie Nelson gives her own take on what it means to evolve as a person, through motherhood and beyond.  It's a beautiful book.
Grace for Amateurs
by Lily Burana
I'm not the religious type.  But Burana's memoir about her walk back into religion is well worth the read.  Even as someone who doesn't identify as Christian, I felt deep kinship with her regarding those beautiful, perfect moments of grace that come into our lives.
The Hate U Give
by Angie Thomas
My daughter wanted to read this book after learning it was banned in a few Texas school districts.  It piqued my curiosity as well!  This story offers so much more than just a look at police shootings in communities of color.  It's a must read for parents and kids.
Brazos Bookstore
2421 Bassinet Street
Houston, Texas 77005
713-523-0701
www.brazosbookstore.com
This is my hometown indie.  I love going to events there.
Parnassus Books
3900 Hillsboro Pike Suite 14
Nashville, TN 37215
615-953-2243
www.parnassusbooks.net
Parnassus is what happens when an author opens a bookstore.  It's absolutely magical.
Watermark Books & Cafe
4701 East Douglas
Wichita, KS 67218
316-682-1181
www.watermarkbooks.com
You wouldn't think to find a place so cool in Wichita – but this bookstore/café will immediately capture your heart.
Powell's Books
Flagship Location:
1005 W. Burnside St.
Portland, OR 97209
503-228-4651 or 800-878-7323
www.powells.com
This is bookstore mecca.  A store you can (and will want to) literally get lost in.
Science writer Kayt Sukel has tackled topics as far-flung as out-of-body experiences; computer models of schizophrenia; and, in her first book, This Is Your Brain on Sex, the neuroscience of love and attraction. Her work has appeared in The Atlantic, New Scientist, USA Today, and the Washington Post. She lives in Houston, Texas. You can find out more about Kayt and all of her work, as well as upcoming events, on her website.
Julia Whelan
Author of My Oxford Year 
The Idea of You
by Robinne Lee
I get the sense that people are finally finding this book. It came out in June and, as it's an unorthodox love story, it doesn't fit easily into a category. Without giving too much away, I'll just say this: if you want to read about a Grown Woman dealing with Grown Woman issues while also getting to vicariously fall for an impossibly sexy British pop star while also getting your daily dose of smash-the-patriarchy feminism, read this book.
The Seven Husbands of Evelyn Hugo
by Taylor Jenkins Reid
I don't know how a book can be about so many things (fame, race, patriarchy, sexuality, old Hollywood, career, friendship) while also being a completely original love story with the smartest structure, but TJR did it and I'm blisteringly upset that I didn't write it.
Middlemarch
by George Eliot
The perfect book, in my opinion. I'll go so far as to say literature has been in a downhill trend since this was published in 1871. It works on every level: story, character, prose. Some sentences are so perfect they make me weep. Virginia Woolf called it "one of the few English novels written for grown-up people" and I couldn't agree more. It's just the apex of the form.
Persuasion
by Jane Austen
My favorite Jane Austen, but more, my favorite novel about two people finding their way back to each other "after all hope is lost."
Between Me and You
by Allison Winn Scotch
Honestly, anything by Allison Winn Scotch is a must-read. Her new book tackles the devolution of a marriage, but lest that sound too depressing, just know that it's told forward and backward, so you get to see the love as it began and gives you something to root for.
Painted Horses
by Malcolm Brooks
This was a spectacular debut a few years ago that covers A LOT of ground. While nominally about a battle between corporate interests and preservation in 1950s Montana, it's also a sweeping WWII epic, a coming-of-age story, and a quiet character study. If you like descriptive nature passages, it's got that too.
Possession
by A.S. Byatt
I came for the Undersexed Victorian Academics (my personal weakness), I stayed for the brilliant writing that asks the big questions, such as, who owns the past? And that turn at the end. That turn.
The True Confessions of Charlotte Doyle
by Avi
This book made me. I read it when I was twelve and it changed my life. Give it to every young person you know and read it alongside them.
Read By Strangers
by Phillip Dean Walker
This sophomore short story collection comes out on April 20th and it has my jaw on the floor. Walker's first collection (At Danceteria and Other Stories) is about the intersection of queer and celebrity culture at the very beginning of the AIDS epidemic and it is marvelous. But Read by Strangers shows Walker's thematic range and insight. You'll laugh, you'll cry, you'll be extremely uncomfortable at times. So basically everything you want in a short story collection.
The Grownup
by Gillian Flynn
This is my way of recommending Gillian Flynn without recommending the books people have probably already read. This short story first appeared in the George RR Martin-edited anthology Rogues and was then published on its own. It's part thriller, part ghost story, part family drama, part long-con crime story. But all with Flynn's trademark humor and singular characters. And the first line is my favorite first line ever.
On my To Be Read pile…
She Regrets Nothing
by Andrea Dunlop
I love complicated, "unlikeable" characters doing underhanded things.
The Wedding Date
by Jasmine Gullory
Heard great things about this Romance that goes a step beyond.
The Good Liar
by Catherine McKenzie
I like my thrillers with engaging characters.
The Summer of Jordi Perez (And the Best Burger in Los Angeles)
by Amy Spalding
I feel like the world could use a fun, witty, uncomplicated queer-teenager love story right about now.
Recommended Bookstores:
Copperfield's Books
3740 Bel Aire Plaza
Napa, CA 94558
707-252-8002
www.copperfieldsbooks.com
A small chain, the Napa store specifically is just impeccably curated. And they have a vast selection of audiobooks, which is rare and incredibly heartening to see.
Bloomsbury Books
290 E. Main St.
Ashland, OR 97520
541-488-0029
www.bloomsburyashland.com
I grew up going to this bookstore on every summer vacation to Ashland. They had a store cat that would let me sit next to him while I read. This store did a lot of unofficial babysitting while my parents got coffee or went shopping or even went out to dinner. Because it's across from the famous Oregon Shakespeare Festival, it has a great selection of plays and theater books, as well.
The Last Bookstore
453 S. Spring St. – Ground Floor
Los Angeles, CA 90013
213-488-0599
www.lastbookstorela.com
LA needed this so badly. People give LA a lot of grief for not having any culture, but it actually has some incredible indie bookstores (Book Soup, Vroman's, Skylight, etc.). What it didn't have was a great, all-genre used bookstore. And what it didn't know it needed was a cool bookstore/art gallery/event venue that makes you feel like you're on a spaceship made of books. That's The Last Bookstore for you.
Powell's
Flagship Location:
1005 W. Burnside St.
Portland, OR 97209
503-228-4651 or 800-878-7323
www.powells.com
This is the bookstore of my childhood. My father and I would get lost in here any opportunity we had. Yes, it's the largest bookstore in the world. Yes, it has everything. Yes, it's an institution. But mostly? It's just a haven of inspiration and comfort. When I want to commune with memories of my dad, I don't go to his grave; I go to Powell's. He's usually in the Blue Room.
Strand Bookstore
Main Store:
828 Broadway
Manhattan, NY 10003-4805
212-473-1452
www.strandbooks.com
I lack the will to walk past this NYC staple and not go in. Beyond its inexhaustible selection of books, its merch section is just as fun. I've been rocking The Strand tote bags forever and it's amazing how many people stop me on the streets all over the world to say, "Hey! That's my favorite bookstore!"
The Ripped Bodice
3806 Main St.
Culver City, CA 90232
424-603-4776
www.therippedbodicela.com
This sister-owned Romance-only bookstore in Culver City makes my heart happy. If you do nothing else, sign up for their newsletter to get amazing recommendations, see their gift/merch offerings, and wish you could go to their events, such as "How To Write a Sex Scene" classes and screenings of films like The Princess Bride with booze and unlimited popcorn.
Julia Whelan is a screenwriter, lifelong actor, and award-winning audiobook narrator. She graduated with a degree in English and creative writing from Middlebury College and Oxford University. While in England, her flirtation with tea blossomed into a full-blown love affair, culminating in her eventual certification as a tea master.
My Oxford Year is available for pre-order from HarperCollins and will be available on April 24, 2018. You can find out more about Julia and her work by visiting her website.
Independent Bookstore Day takes place on Saturday, April 28, 2018. To learn more, or to find the independent booksellers in your area, visit the Independent Bookstore Day website.
Looking for additional recommendations? Be sure to check out the 2016 list of recommended books and independent bookstores, featuring recommendations from authors Molly Antopol, Susannah Cahalan, Grant Lawrence, Rebecca Makkai, Taylor Jenkins Reid, and Lilibet Snellings, by clicking here.