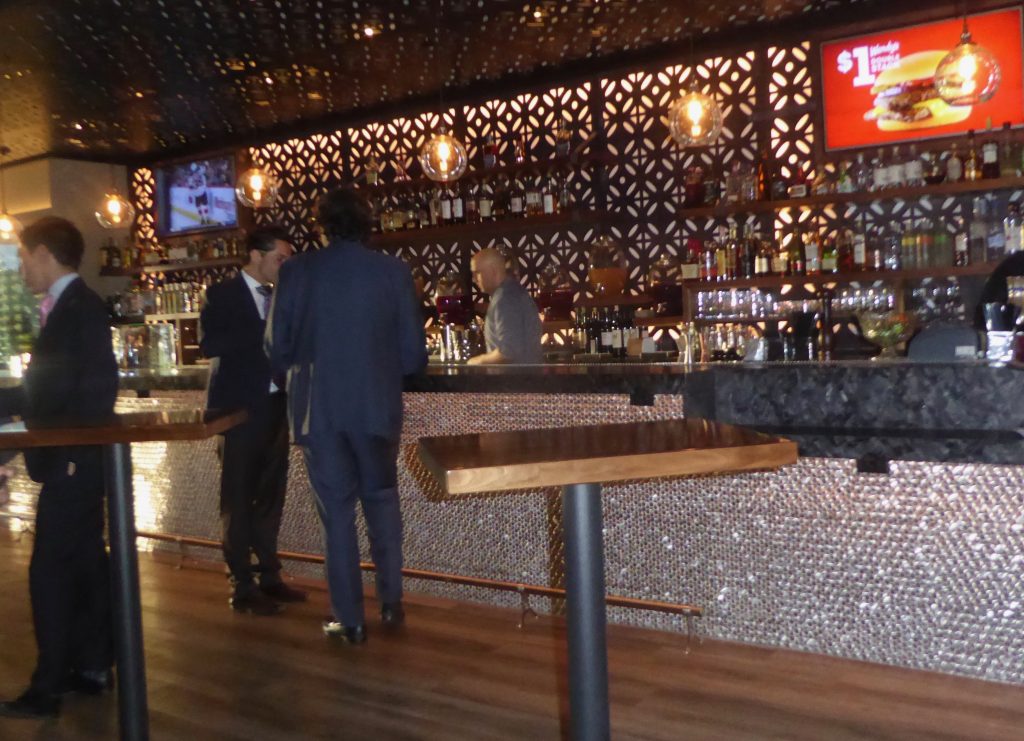 Sometimes you don't really want a large meal, but some unique drinks and a few small plates will please you. We recently discovered Alexxa's Bar at Paris Las Vegas, a perfect spot for some refreshing drinks, snacks or a light meal, and a closeup view of the strip to boot.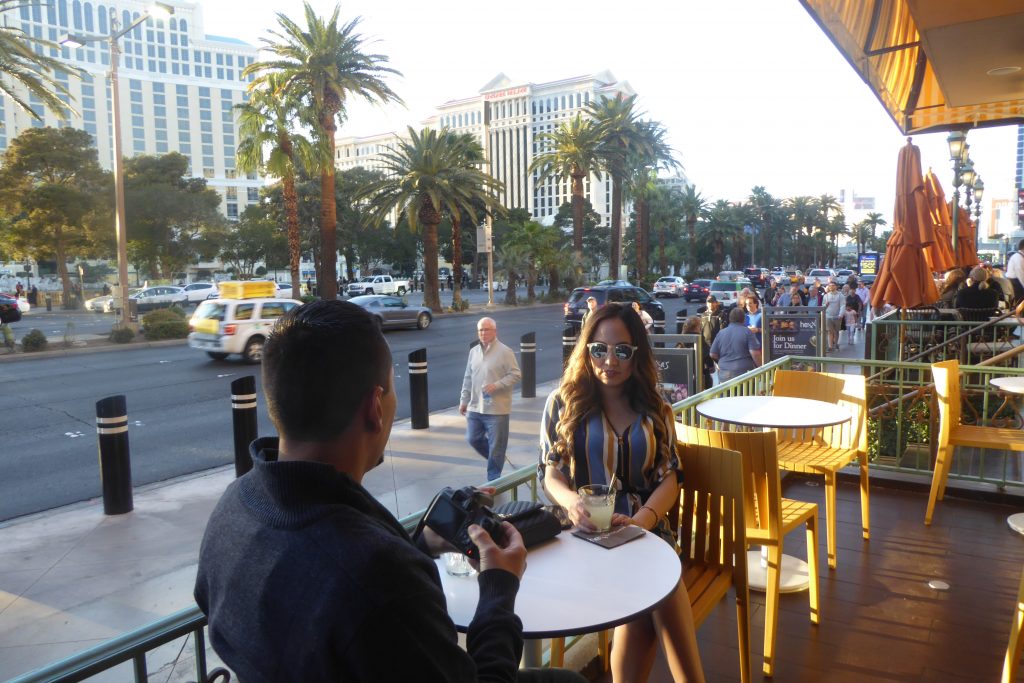 Alexxa's is located adjacent to the Hexx Kitchen + Bar restaurant in Paris Las Vegas and has patio seating between Hexx and Mon Ami Gabi restaurants. Guests have outstanding ground level views of the Las Vegas Strip and The Bellagio fountain.
My husband and I recently enjoyed a special reception at Alexxa's including samples of a variety of menu items. The bar offers a wide selection of speciality cocktails, but features sangria.  
Their menu lists nine unique sangria blends available by the pitcher or glass. These include The Mooonshine which is zinfandel and blackberry currant and The Summer Fling which contains Riesling, basil and strawberries.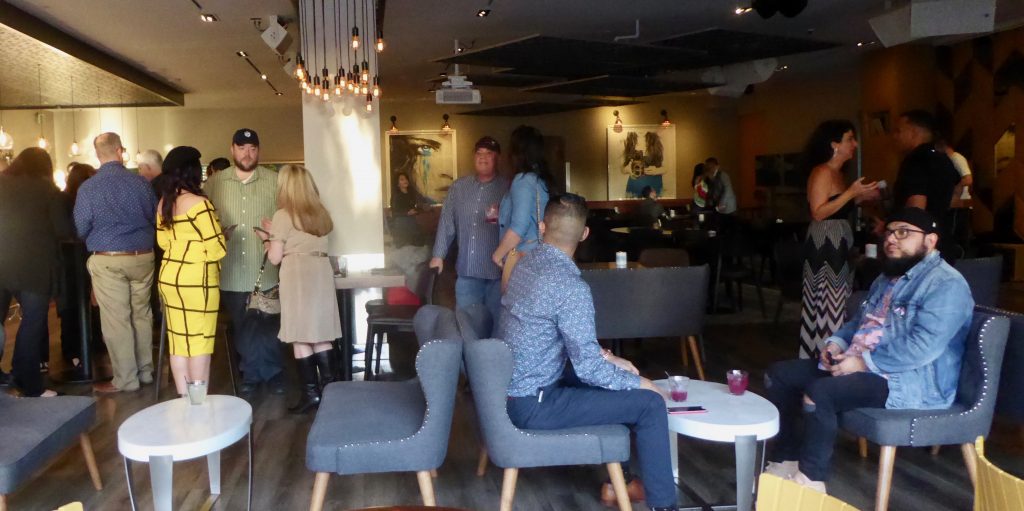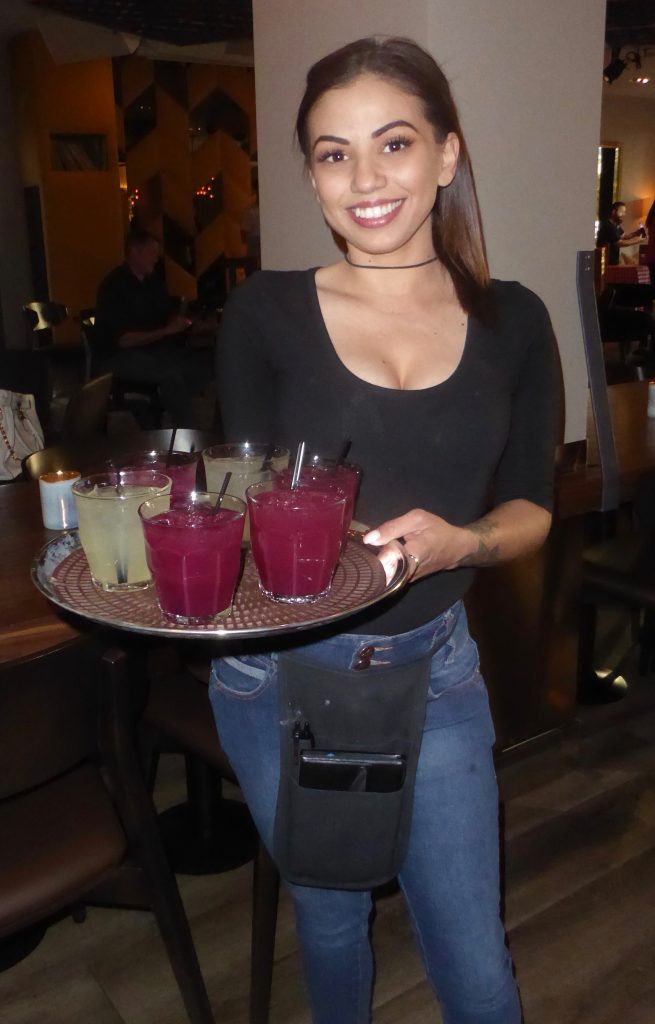 A variety of punch bowl cocktails serving 6 to 8 people are offered. The Ribbon Cutting consists of Wild Turkey, watermelon, ginger ale and fresh mint.
Speciality drinks carry names such as Misty's New Fashion and Maggies Aviation. Of course they offer a wide variety of craft and draft beers and well as the standard cocktails.
Alexxa'a menu includes many unique small plates. We sampled the crispy chicken skewers which are glazed with a spicy honey sauce. The prime beef sliders topped with bacon and gouda cheese were tasty.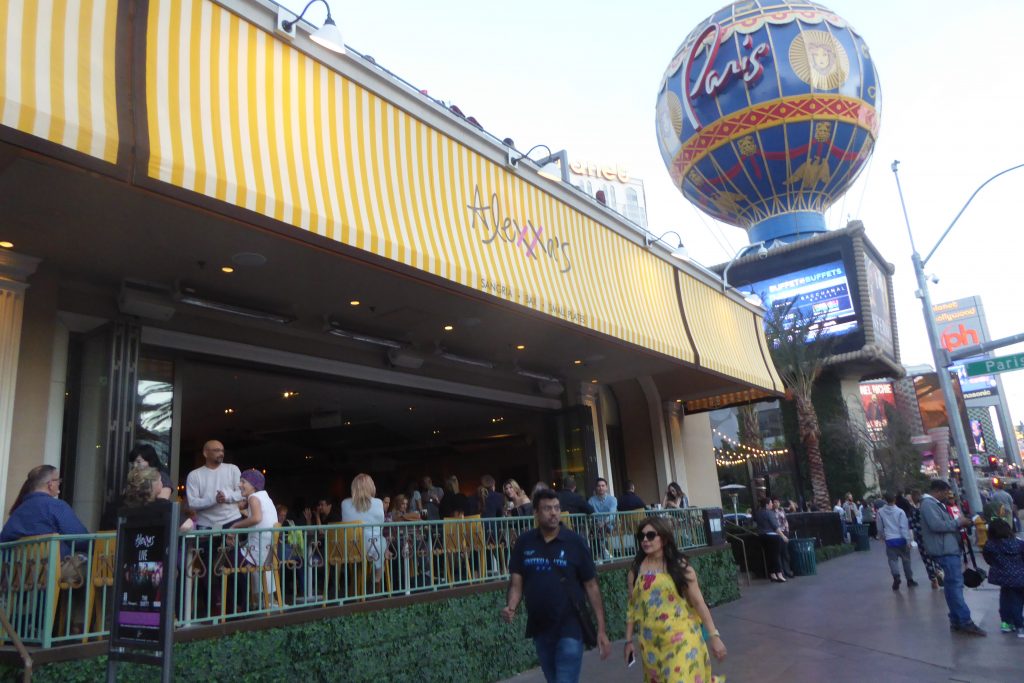 Items such as prime rib pierogi and vegetarian empanadas are also on the menu. Dessert items include mango spring rolls and chocolate cannoli. Alexxa's shares a kitchen and well known chef and pastry chef with Hexx kitchen.
Alexxa's often offers music provided by a DJ or small combo. They are open 24/7, making it a great spot to start or end a night on the Las Vegas Strip.