Arkansas doesn't usually attract attention, but the success of a local fashion brand has consumers—and the business world at large—getting excited. Lauren James Enterprises is now the fastest-growing company in the Natural State.
In an age when retail business is dropping and e-commerce is heating up, Lauren James has turned more than a few heads with an eye-catching line of clothing, comfy fabric, and an inspirational back story.
Last week, Broadview Networks released a map showing the fastest-growing company in each state.
Only three of the state leaders—Ivy Lane, Carvana, and Lauren James—are classified in the retail industry. With Carvana selling cars and Ivy Lane controlling auto services, Lauren James is officially the only company on the list in the fashion space.

The Statistics
Broadview got its data from the Inc. 5000, an annual ranking of the 5,000 fastest-growing companies in the United States. Of those 5,000 companies, 75 are classified as retail companies—Lauren James Enterprises came in at number three among retailers.
Lauren James pulled in $13.2 million in revenue in 2016—that led 6,008.66% growth over the last three years. Overall, the company is 53rd on Inc. Magazine's list of fastest-growing companies.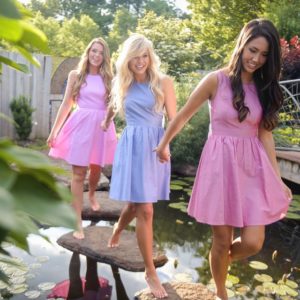 What is Lauren James?
The founder, Lauren Stokes, was a registered nurse with an eye towards fashion. She decided that there was room on the market for her aesthetic, and the e-commerce store took off.
The brand includes a full line of basics, dresses, and everyday wear; Lauren James also sells accessories and bridal packages (as well as white label options for groups who would like to have their t-shirts printed).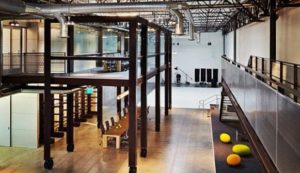 What Other Industries are on the Map?
Among the state leaders, healthcare, business products, construction, and financial services performed particularly well.
Other popular niches included telecoms and cloud service providers—companies supplying polycom phones, cloud platforms, and Mitel phone system solutions.
The fastest growing company in the United States, California-based Skillz, grew 50,058.92% over the past three years. Annual revenue was $54.2 million.